Review on TLauncher 2.804
The TLauncher 2.804 is a model that is noted for offering you the possibility to use your own versions of Java that start your Minecraft game running. Instead of the previous only-one-option way to Java files, you can now use the drop-down list that offers other choices. The launcher developers recommend the default version, although it works a bit differently with different systems (which also may give rise to different user opinions).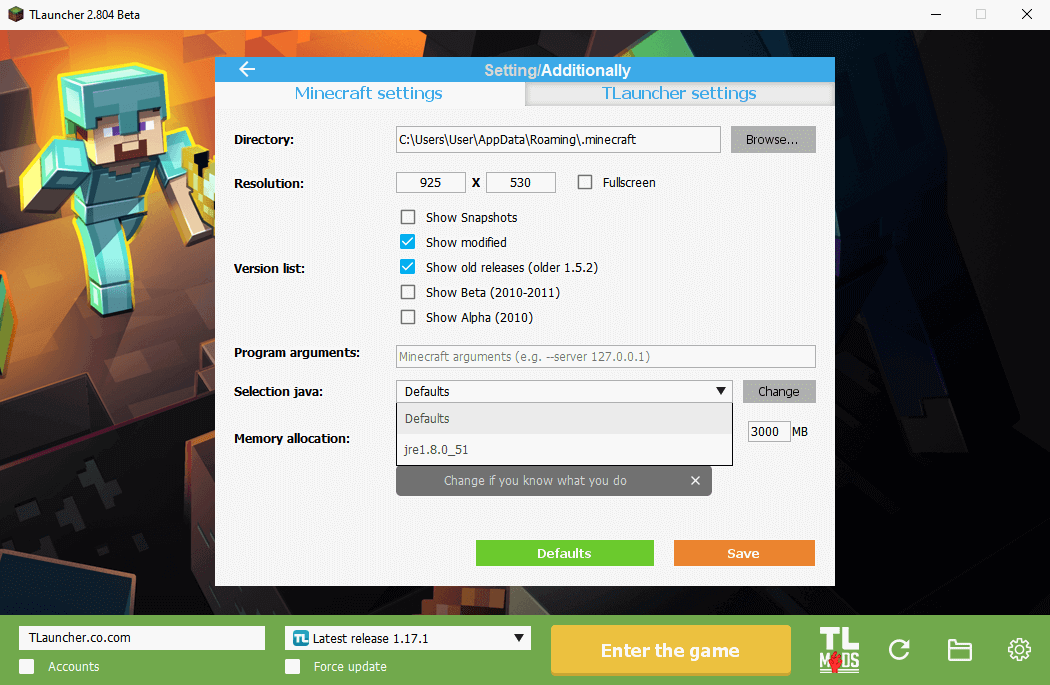 Another interesting feature of TLauncher 2.804 is that it allows players to use their own version of the game. For that, all you have to do is to hit the "Edit" command, which takes you to the new window with an easy intuitive interface and navigation. Upon clicking on the "Review" button you can add your own game version, renew its Java parameters, and also its name (which will then be also displayed on the drop-down list).
Version screenshot