TLauncher 2.8 (Release)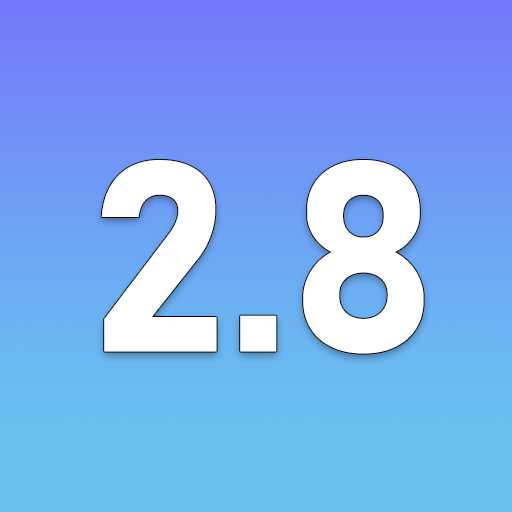 Viewed:

58 494

Size:

<20 MB

Viruses:

No (VirusTotal)

Added by:

04 July 2021

To favorites
Review on TLauncher 2.8
The beauty of the TLauncher 2.8 is that it allows you to use the most advanced features of the launching technology and enjoy playing the latest Minecraft versions (up to Minecraft 1.17).
In addition to this TLauncher 2.8 gives you access (at the bottom of the program menu) to its popular versions like Fabric, Forge, and OptiFine, which are great for those who are fond of mods. The installation is a simple and streamlined process. With just a few mouse clicks you can start enjoining an unforgettable gaming experience!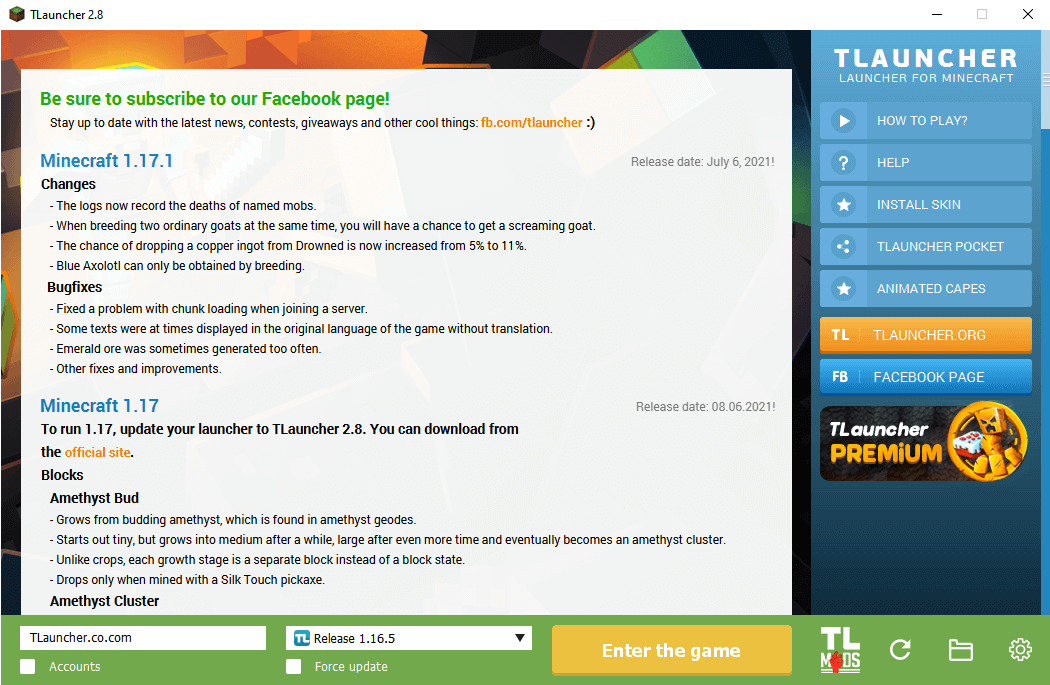 Moreover, the launcher downloads all the necessary Minecraft files for the game. If you use the main version, all other dependencies such as Forge are downloaded automatically via the official servers and their mirrors. As a result, TLauncher 2.8 guarantees you that all the files you are genuine and active. The default download speed is very high - providing your Internet speed is high too. If this is your case, you can start playing in just 5 minutes!
During the process, the launcher is showing not only the download speed but also plenty of other useful information such as how many megabytes have been got, the time left, the number of files remained, and the current download status percentage. This allows you to understand at what stage you currently are.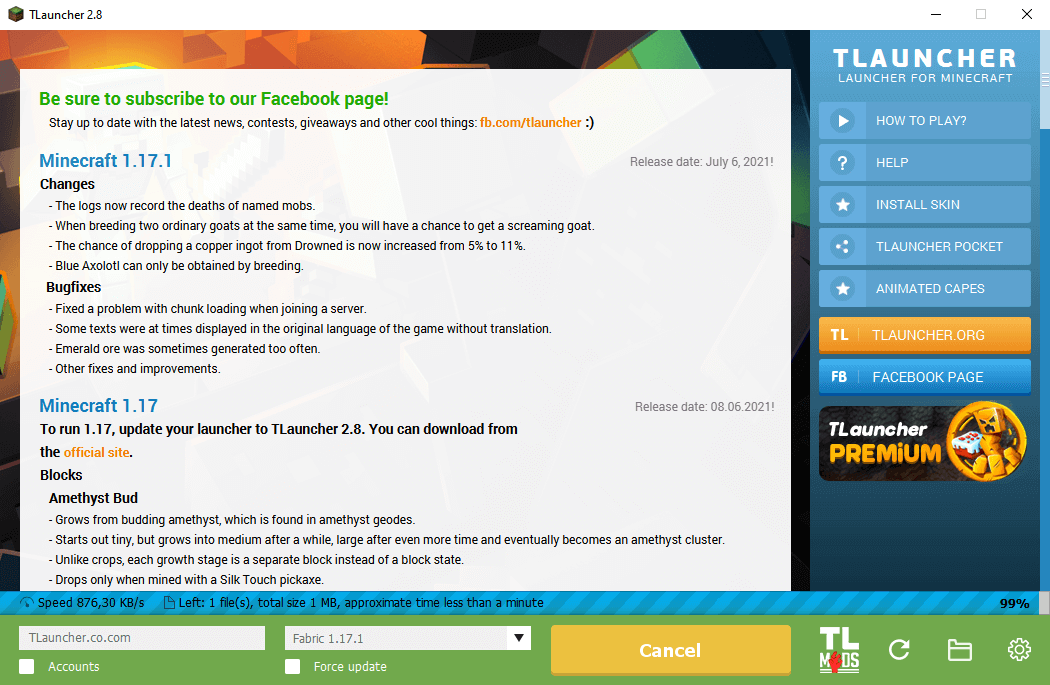 What is more, the TLauncher 2.8 allows you to log in under different types of accounts. First of all, you are able not to use any password, but simply enter a username and start the game. This is a pretty convenient option, especially for beginners.
You can also choose to log in through the TLauncher.org. Upon registration, which is a simple and easy process that takes only a few moments, you can create your personal account and enjoy the opportunity to design your own skins, characters, maps, and many other useful gimmicks. Most keen players prefer this particular way of authorization.
And finally, you can register with Mojang.com or Microsoft. This alternative gives you access to all the functionality of a licensed game including a great selection of profuse resources such as a detailed catalog with a fantastic choice of mods, clothes, armors, skins, etc. Since the authorization takes place via the official API of TLauncher, the safety of your personal information is fully guaranteed. To safeguard yourself against unforeseen issues with the server, just make sure to use a two-factor authorization, for both your account and your email.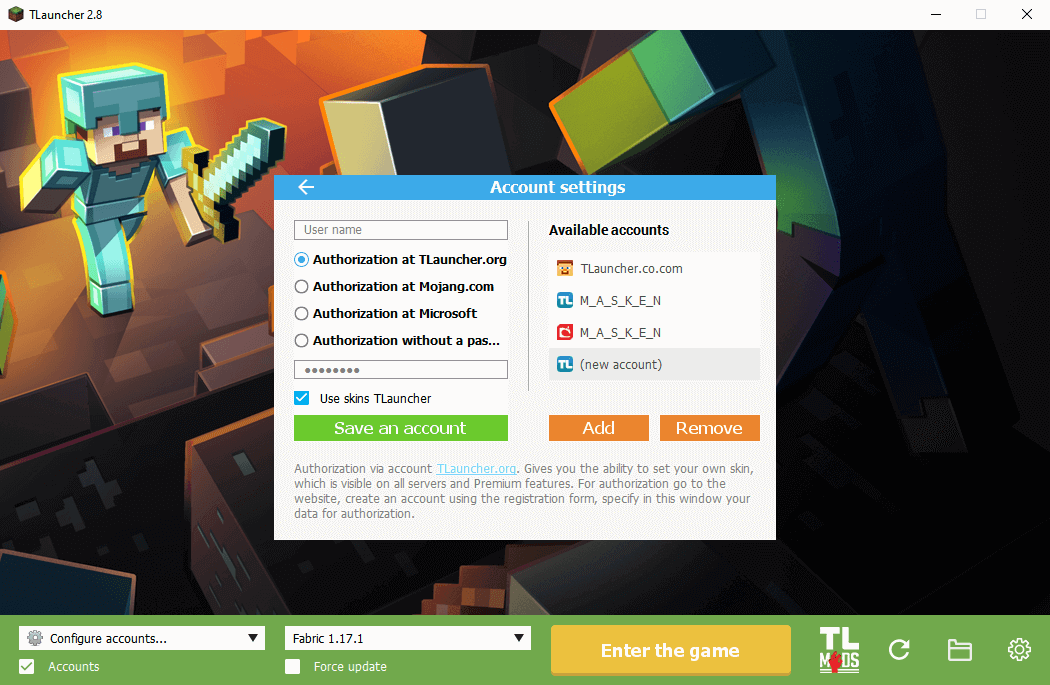 The next prominent feature of the TLauncher 2.8 is the mod-pack system TLauncher - TL MODS. Clicking its icon at the lower right corner of the webpage will take you to the ample world of the additional Minecraft content with ready-made themed modes' collections. Each pack covers a particular theme or topic such as engineering, potions, biomes, superheroes, and more.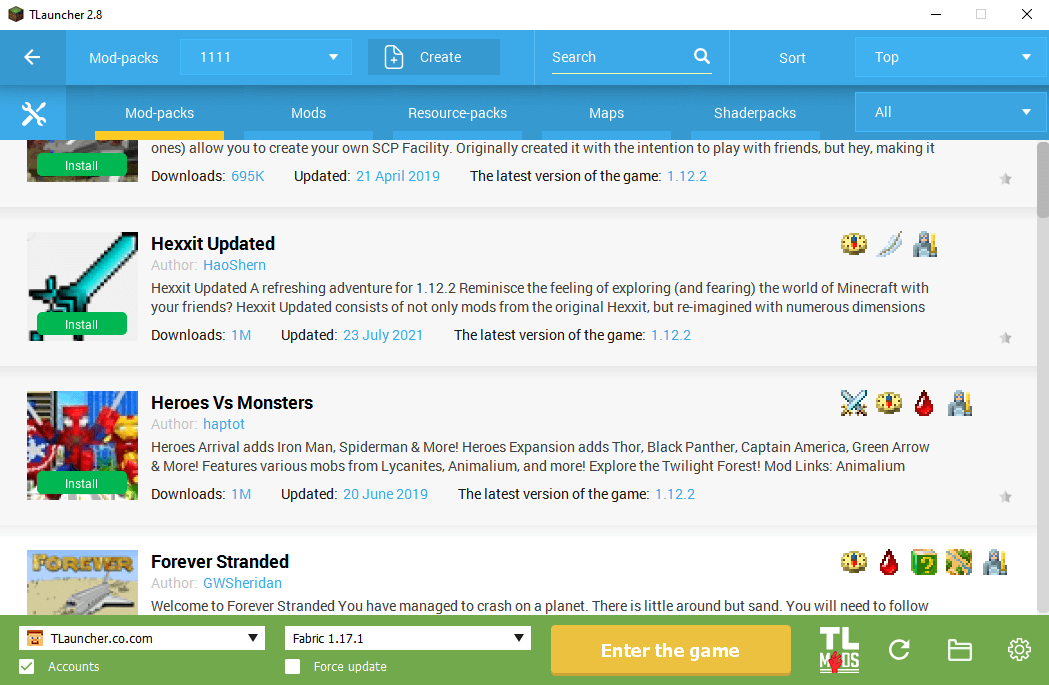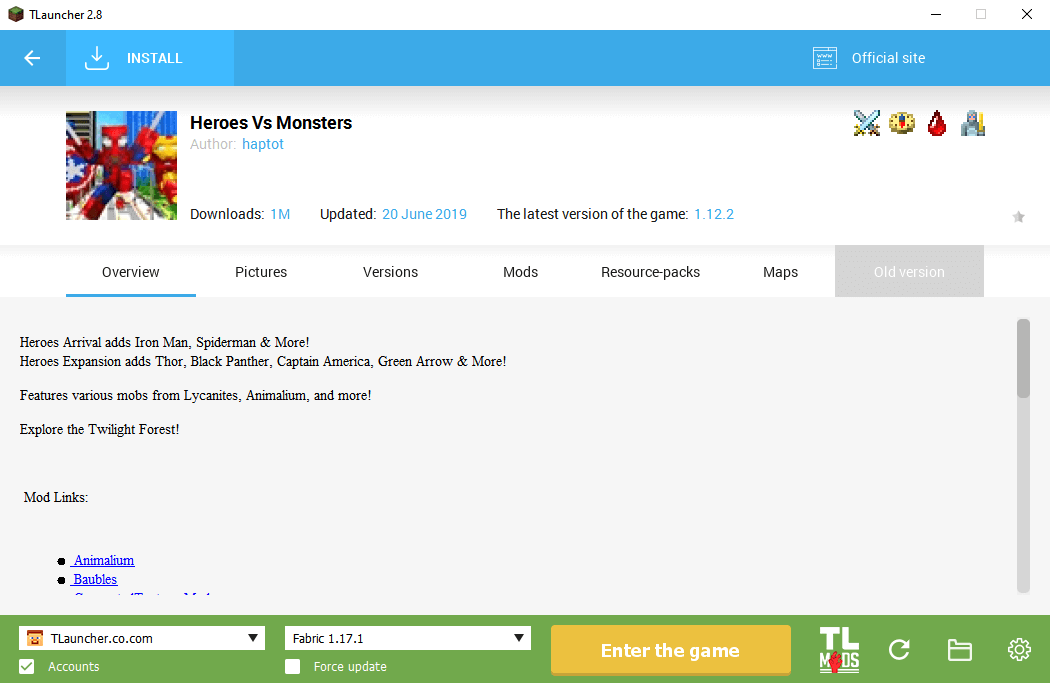 The TLauncher 2.8 also enables users to create their own collections. Just hit the "Create" button, and you can start forming your private mode collection with the unique characters, creatures, and anything you want and like. Many players like creating specialized collections for each particular game version (eg: one – for Forge, and the next one - for Fabric, etc.) It is also handy to use the "Mods" tab, which allows you to add mods to your collection.
As soon as mods are added, the launcher automatically downloads all the dependencies, so you don't have to worry about this part at all. On top of that, the utility allows you to download texture packs, maps, and other related content.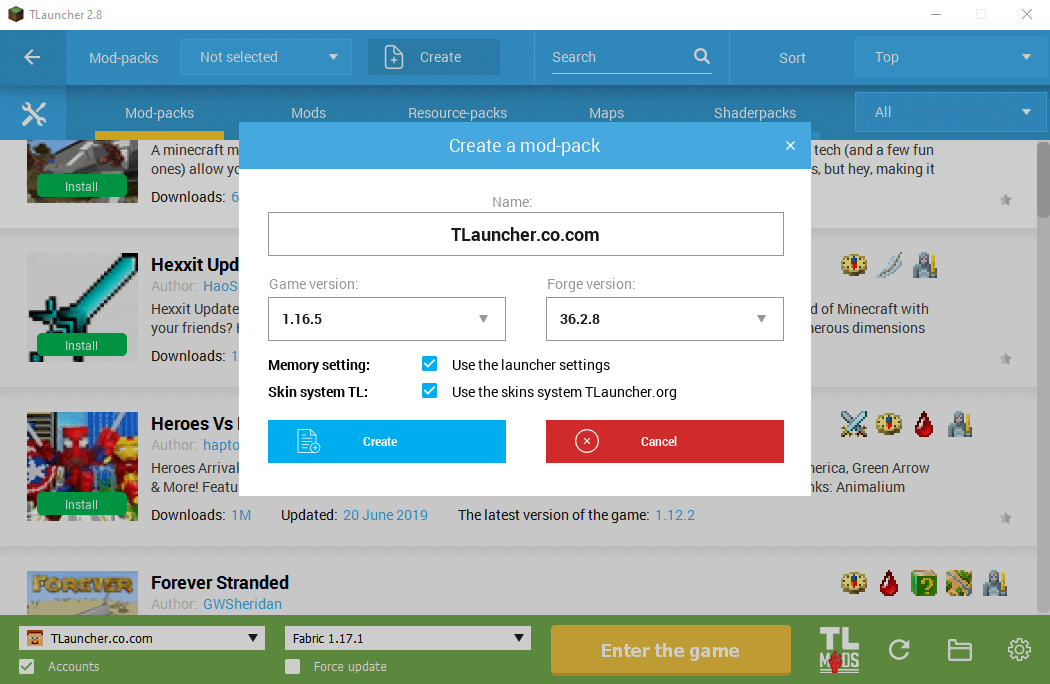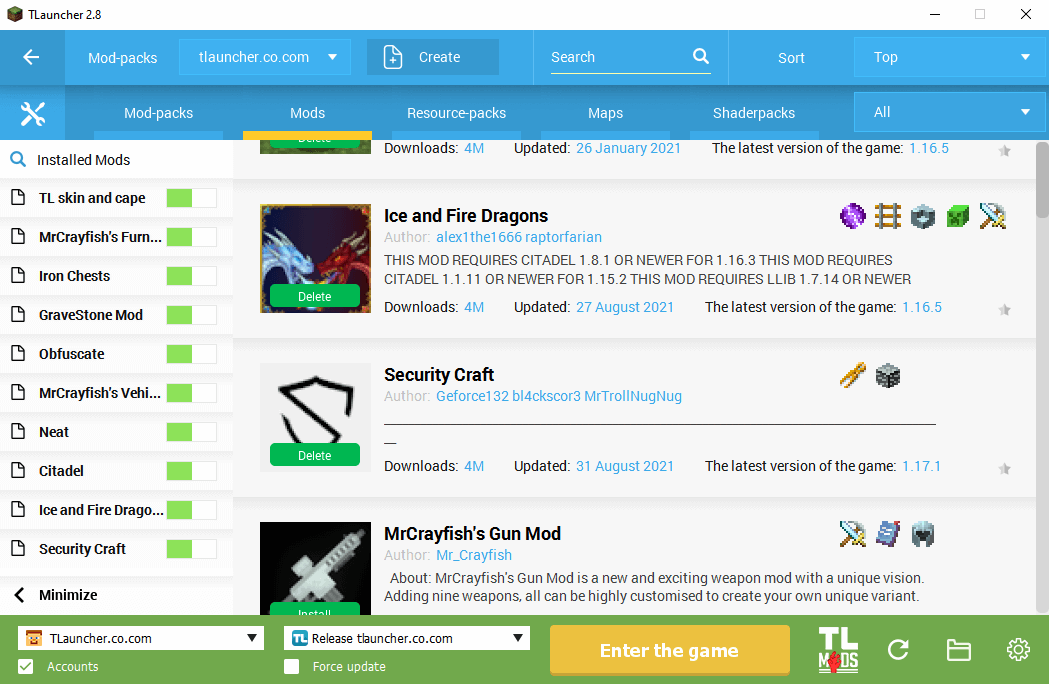 To sum up, it can be seen that TLauncher 2.8 provides players the greatest convenience of a one-stop-shop, where everything can be done in the same place and nearly at once. This reaffirms the idea that TLauncher is an excellent and feasible modern solution with built-in capabilities enabling users to log in by different access types, launch all new Minecraft versions, and create their own mods, skins, characters, etc.
Having it will be an extremely beneficial and useful experience for anyone who plays or going to play Minecraft. Use this link to download it today!
Version screenshot